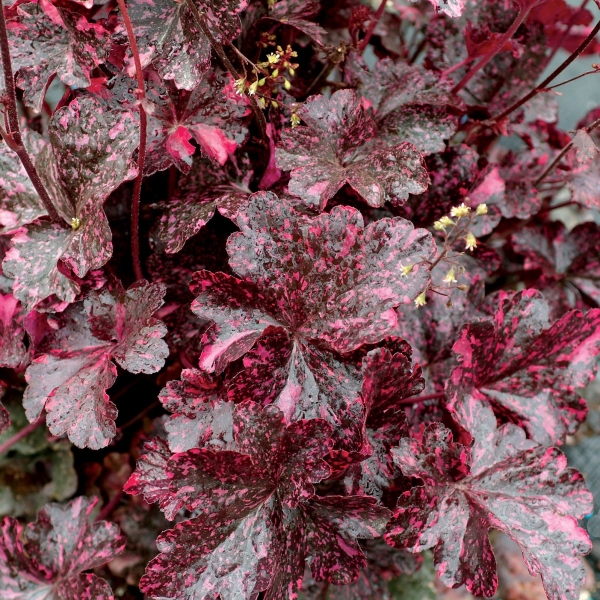 Type
Herbaceous
Evergreen perennial
Soil
Clay, Loam, Sand tolerant
PH neutral
Drought tolerant
Hardiness
Hardy in all of UK (-20 to -15)
RHS Rating H6
Suitable for
Direct soil planting
Large containers
Other
Low maintenance
Great for Shade
Easy to grow
Prone to Rust and Vine Weevil
Human & pets interaction
No known adverse reactions
Heuchera 'Midnight Rose' – 2 litre pot
Otter Price: £8.99
RRP: £16.99
Heuchera 'Midnight Rose' is a stunning plant that features roundly-lobed, dark burgundy foliage that is splashed with a vibrant pink colour. The striking markings on the leaves are random and unique to each plant. As the season progresses, the pink markings fade to a creamy colour, adding further texture to the plant. The underside of the leaves is also an attractive pinkish-red colour, providing a beautiful contrast to the darker upper foliage. In late spring, 'Midnight Rose' produces dainty panicles of cream-coloured flowers that add a delicate and elegant touch to the plant.
Care instructions:
– For best results, plant pot-grown Heucheras in the spring when the soil is no longer frozen. Heucheras prefer partial shade to full shade exposure.
– Keeping the plants in a container is possible, use large and deep containers to prevent root freezing during winter. Ensure the containers have drainage holes in the bottom, as planting in small containers can lead to root-bound plants. To keep the plants looking fresh, divide the clumps every 2 to 3 years and replant.
– Adequate watering is essential after planting, and the soil should be kept consistently moist to ensure the plant establishes well. After 6 months, reduce the amount you water the plants as they don't like to sit in water.
– In spring and hot summer days, water early morning or late evening. If the foliage is wet and the plants are in full sun during the hottest time of day, the foliage will scorch (burn) which can lead to stunted growth.
– To maintain the plant's appearance, remove faded flowers by cutting the stem to a strong leaf without leaving it sticking out of the foliage.
– In the spring, remove the dead and damaged leaves from the foliage.
Our heucheras are tissue culture raised and free of rust infection. Our nurseries have strict hygiene and disease protocols that keep our growing areas and crops rust-free. To avoid cross-infection in the garden please do not plant close to Hollyhocks, raspberries and blackberries.
Treatment – Remove infected foliage immediately, sterilise cutters after trimming and dispose of removed foliage. Don't use it for compost or mulch or will spread next season.
Vine weevil – Adults are most active between August- September. Most effective protection is achieved by regular use of nematodes in those months. Nematodes are safe for the environment and are readily available to buy.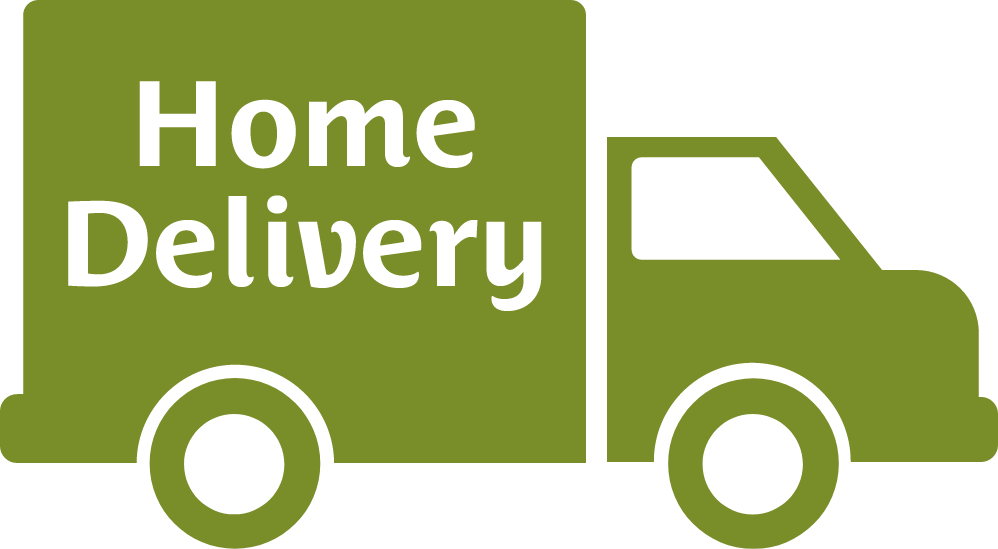 Click for information
In stock
Ottery St Mary
Tel: 01404 815 815
Lymington
Tel: 01590 678 679
Plymouth
Tel: 01752 405 422
Torbay
Tel: 01803 873 300
Wincanton
Tel: 01963 33134
Jack's Patch
Tel: 01626 776 996
Taunton
Tel: 01823 323 777