Buy your plants with confidence from Otter
We stock one of the largest ranges of plants in the South West, with many of the plants being home grown in one of our three nurseries. Plants are at the heart of our business and we take great pride in offering a wide range of high quality plants to suit all garden needs.
Our range of available plants changes with the seasons and as fresh plants arrive from our nurseries each day. Our range includes: summer bedding, herbaceous perennials, top fruit, soft fruit, trees, hedging, grasses, Alpines, shrubs, herbs, vegetables  – we also stock an extensive A – Z range so are sure to have what you are looking for. Additionally we are also renowned for our Rose and Camellia collection.  If you are looking for houseplants, each of our garden centres stock a wide range of high quality house plants too.
As many of our plants are grown in our own nurseries and are often selected early in the morning each day, it is not possible for us to include a list of available plants on our website. If you have a enquiry for a specific plant please either call your nearest Otter Garden Centre or send them a message through our Contact Us page by clicking here.  
Below is more information on some of our plant categories, please don't hesitate to contact any of our garden centres for help or more information.
Let your garden bloom better with our beautiful bedding plants
Providing colour from late spring to the first frosts, our summer bedding plants are perfect for flower beds, patio pots and hanging baskets.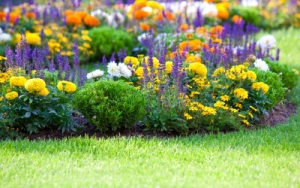 We always stock a wonderful range of varieties to give you the widest choice of colour and styles so you can create your perfect summer display. Our range of plants is large and includes dainty Diascia, big, bold Petunias, Fuchsias, Osteospermum, Geraniums, trailing Verbena and much more. For the latest availability please contact our garden centres.
Even better, many of the bedding plants we sell are grown by us – over two million each year, so you can expect quality and a long season of flowering. We love growing Fuchsias, Geraniums, Lobelia, Antirrhinum and many more varieties to give your spring and summer garden an abundance of floral colour. If you're after something more unusual or a specific variety, please contact us to find out what we have in stock.
Our range includes pack bedding ‒ a cost-effective option for bigger scale projects in the garden when you need a quantity of the same plant. Alternatively you can take your pick from our larger, individual plants to create your own design in your flower beds, patio pots or hanging baskets.
Bedding plants don't end with the summer, as autumn offers another opportunity for you to create a welcoming and very individual display to cheer up your garden even in the dullest of winters. Each year from late summer, you will find autumn bedding grown by us arriving daily. Amongst our autumn favourites are fragrant Miniature Cyclamen, vibrant Pansies and pretty Violas, which look striking when planted up with trailing Ivy.
If you are looking to buy Bedding Plants this year, each day we receive new stock of plants fresh from our nurseries into our garden centres and as such the availability of bedding plants is constantly changing. We will have an excellent range of different varieties and different colours.
Cottage garden herbaceous perennials
The colour and impact of a cottage garden helps to make it one of the most loved types of garden design.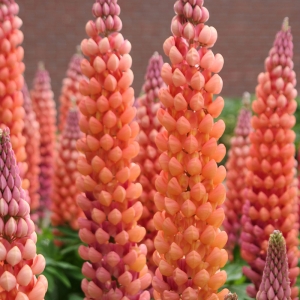 We offer one of the largest ranges of home grown cottage garden perennials in the South West, and, because we grow them in our own nurseries, we can provide our collection as young plants from March. This helps you to put your own collection together for as early a display as possible, for a full summer of colour.
Some of our favourite varieties amongst the many cottage garden plants available are Delphinium with its spires of blue, purple or white flowers; the stylish, deep violet Allium 'Purple Sensation'; vibrant Poppy in a range of wonderful colours; Rudbeckia for its deep golden yellow flower that is so attractive to bees; Achillea which offers eye-catching seed-heads after flowering; Heuchera and its dainty flowers and wonderful leaf tones, and the tall, purple perennial, Nepeta.
The beauty of a cottage garden is that you can pack a wonderful array of flowers into a small space. By planting as wide a variety of cottage plants as you have room for, you will entice a diversity of beneficial insects and wildlife into your garden. Bees, bumblebees and other pollinating insects love the big flowers of these wonderful plants.
A cottage garden is perfect for many different properties – you certainly don't need a chocolate box house set in an idyllic village to achieve the cottage garden effect. All you need is a little bit of imagination, creativity, the right plants and, of course, a passion for gardening.
Please visit our garden centres for the latest range of plants, which changes through the main summer season depending on availability and as plants come into season.
Spoilt for choice in Alpine heaven
Otter Garden Centres stock a superb range of alpines with over 100 varieties available.
These lovely plants that many people associate with rockeries are, in fact, extremely versatile and will flourish in traditional gardens, gravel gardens, troughs and pots. They are also perfect for small gardens, as they thrive in containers.
Originally wild flowers that proliferate in mountainous regions around the world, alpines are appreciated for their form and beauty. They put on a great show of colour, yet are low maintenance plants with drought tolerant properties.
You'll be spoilt for choice with the diversity of alpines we offer, which we believe to be one of the largest range available in the South West, with many favourites to choose from.
Shrubs, Trees and Hedging
The use of shrubs, trees and hedging of different colours, heights and composition helps to provide structure for your garden.
Choosing a plant with evergreen foliage gives year-round interest. Some varieties also offer a choice of colourful berries, attractive cones or beautiful flowers at certain times of the year. By contrast, deciduous foliage can offer fascinating appeal during the winter months through the shape of the bare branches, as well as cover and charm in the summer.
With their gorgeous blossoms in the spring, followed by tasty fruit later in the year, fruit trees offer the winning combination of beauty and practicality. Fruit trees in a garden provide hours of family fun, too, with children enjoying gathering the harvest and eating the freshest of healthy fruit.
We offer one of the widest collections of home grown shrubs, hedging and trees. You have the option of buying younger plants, established plants or even specimen varieties for instant impact. We grow all our plants with great care, making sure that the ones you take home with you are healthy, with a long life ahead.
Whichever shrub, tree or hedging plant varieties you decide upon, by adding them to your garden you will also be protecting the soil, supporting and sheltering all kinds of wildlife and, of course, creating a beautiful outdoor space to enjoy.
For our latest range please contact any of our garden centres. 
Passionate about Camellias
Camellias provide a glorious splash of colour in early spring when gardens have not yet fully woken up.
We grow over 50 different varieties in our nurseries, bringing them on from young plants in our polytunnels and making certain they are of the highest quality. Some of the specimens you see on sale have been nurtured for many years.
Our range includes 'Claire Hannah', a variety exclusive to Otter Garden Centres and propagated for over ten years by our skilled growers. This plant has tidy upright growth with dense, evergreen foliage and semi-double, long-lasting coral red flowers from March to May – a real showstopper.
Camellias produce masses of showy pink, red, white or yellow flowers from late autumn through to early summer. They like acid soil and are an ideal choice for growing in a pot as you can add ericaceous compost for the perfect growing conditions.
In March, we like to display all our beautiful Camellias in a setting that echoes their natural habitat, so our customers can see the advantages of complementary planting using spring bulbs, Vincas, Heathers and Magnolias which all contribute to making a stunning display.
Roses
The combination of beautiful flowers and a wonderful fragrance makes the rose a magnificent addition to the summer garden.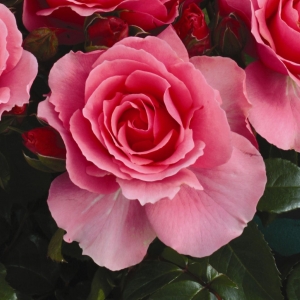 The garden rose has long been voted Britain's favourite flower, and for good reason. Roses can be sheer perfection, their beauty together with the heavenly perfume of many varieties making them a popular choice.
We are delighted to grow over 150 varieties of roses in our nurseries, giving them the special care they need to thrive, before finding a home in your garden. We believe there is a type of rose for every garden, and we will be pleased to help select the right rose for you.
Choose from a wide range of Hybrid Tea, Floribunda, Climbing, Rambling, Patio and Shrub Roses.
And what better gift to give for weddings, anniversaries, birthdays or any special day than a celebration rose that will remain for many years as a reminder of a special occasion?
If you know the name of a Rose you would like to purchase, or would like help choosing the right rose for your garden please contact any of our Plant Experts who can provide information on availability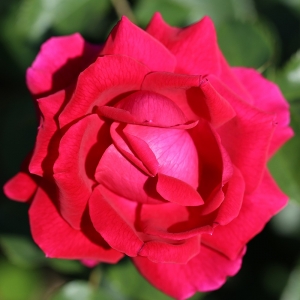 and helpful advice and tips on how to maintain the plant and keep it looking its best, whether it is for you, or a beautiful gift for someone else.
All our Hardy plants come with a 2 year plant guarantee, please ask instore to check if the plant you are buying is covered with our guarantee.