Washing-up assistant, part-time – Lymington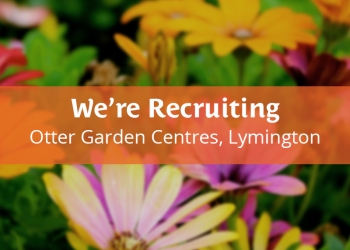 We are recruiting for a Washing-up assistant to work part-time in our busy coffee shop kitchen at Otter Nurseries, Lymington.
Requirements
You will work as part of a small team. The role is to support the kitchen with the quick turnaround of pots/dishes/customer crockery and utensils, for example.
About You
The ideal candidate will have good attention to detail, take pride in their work and will enjoy working as part of a busy and friendly team.
Applicants must be aged 16 years or over.
Otter Garden Centres is a leading independent garden centre with seven branches across the South of England.  We pride ourselves on our high-quality homemade food and excellent customer service standards in our restaurants and coffee shops.
If you would like to join our team, please get in touch.
Hours
This is a part-time role to cover weekdays only.
If you would like to join our friendly team in Lymington, we would love to hear from you.
For more information, or to apply please contact Coffee Shop Manager, Caroline by emailing:  restaurant@otterlymington.com
Please send a completed application form and covering letter with your application.
The closing date for applications is February 1st 2020.
Location: Otter Garden Centres , Lymington
Published: 2nd January 2020