Stock Controller. Full-time – Wincanton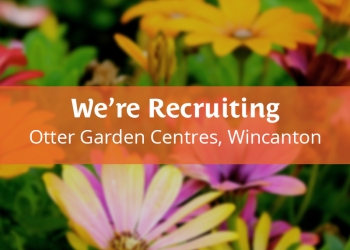 We are now recruiting for a Stock Controller to join our busy and successful team at Otter Garden Centre Wincanton.
Otter Garden Centres is a leading independent garden centre with seven branches across the South of England. We pride ourselves on our wide range of high-quality products and the excellent customer service standards provided in our garden centres.
Requirements
Processing purchase orders and internal stock transfers
Receiving deliveries.
Reconciling delivery notes with purchase orders.
Working with the team on stock takes and reconciliation of stock.
Arranging credits and returns with suppliers.
Monthly stock take of nominated departments and reconciliation of stock
The ideal candidate will be a team player and will have a good understanding of basic stock control principles.
Hours
This role is full-time and permanent. Days or work will be Monday, Tuesday, Thursday, Friday and Saturday.
If you would like to join our friendly team in Wincanton please get in touch.
How to apply
Please send a CV and covering letter with your application to:
Email: Alex.Provis@otterwincanton.com
Post: Alex Provis, Branch Manager, Otter Garden Centre, Bruton Road, Wincanton, Somerset BA9 8HA