Senior Cook / Chef, Full-time – Lymington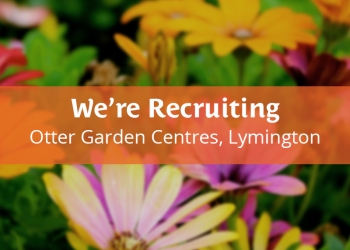 We are looking for a experienced, friendly and enthusiastic Cook / Chef to join our team at our busy coffee shop at Otter Nurseries Lymington. The role will include creating delicious cakes, scones and tray bakes along with daily specials, in addition the successful applicant will be expected to fulfil the role of Lead Cook/Chef  on the Chef's days off and to cover holidays.
The Senior Cook/Chef role will also include:
Assisting with service during busy periods/holiday cover.
Ensuring the kitchen and stores are kept in order using correct processes and procedures for date marking and food hygiene control.
Preparing, cooking and presenting food quickly and efficiently to a high standard.
Maintaining daily HACCP.
Requirements
The successful applicant will:
Be passionate about cooking food to a very high standard under pressure.
Have excellent communication skills.
Enjoy working as part of a busy team as well as being able to work under your own initiative.
Have excellent time management skills.
Have Level 2 Basic Food Hygiene.
Otter Garden Centres is a leading independent garden centre with seven branches across the South of England, we pride ourselves on our high-quality homemade food and excellent customer service standards in each of our restaurants and coffee shops.
Hours
This is a full-time role, working daytime hours only with no split shifts, to include one weekend day per week. Salary will depend on experience.
How to Apply:
If you are interested in this vacancy and would like to join our friendly team in Lymington, please submit a CV and covering letter detailing your suitability for the role.
Please send by email for the attention of Coffee Shop Manager, Caroline to  restaurant@otterlymington.com
The closing date for applications is February 1st 2020.
Thank you for your interest in Otter Nurseries and this vacancy.
Location: Otter Garden Centres , Lymington
Published: 2nd January 2020