Seasonal Nursery Workers (Plants), Ottery St Mary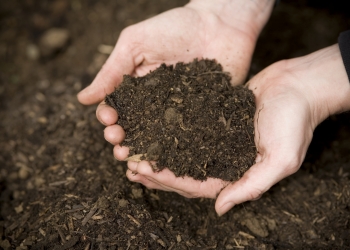 We are recruiting for seasonal roles to join the team at our Plant Production Nursery based in Ottery St Mary, East Devon. The roles are to start in March and will be for approximately 3 – 5 months.
Otter Garden Centres are a leading independent business with seven garden centres across the South of England. We pride ourselves on our top quality home-grown plants grown in our own plant production nurseries.
These roles are very hands-on and will include potting plants using machinery and moving and dispatching plants.
Requirements
Duties will include:
Dispatch work: selecting trays of plants, collecting, preparing plants for dispatch, labelling, packing and wrapping, assembling and moving.
Potting plants: using a potting machine and hand planting.
Plant care: trimming, weeding, watering and dead heading and sweeping up.
Keeping the areas clean: sweeping and keeping your work areas clean.
Propagation: assembling and filling trays, preparing and sticking cuttings.
Maintenance: assisting with upkeep of structures, grounds and facilities.
Due to the nature of the work, the role will involve heavy lifting.
For clarity, these roles are not in our garden centre and are not customer facing. You will be working in our plant growing polytunnels / greenhouses, or outside areas.
The ideal candidate will:
Enjoy working as part of a friendly team and have a positive 'can-do' approach
Have good attention to detail
Be happy working outside in all conditions
Have an interest in horticulture and plants
Have a full driving licence
Experience in a similar role would be useful, but is not essential as training can be provided.
Hours
Hours
We are recruiting for both part-time 3/4 days per week, and full-time roles.
Our nursery operates 7 days a week 7:45am -4:30pm and weekend cover will be required .
To apply:
1. Please submit your most recent CV.
2. Please provide a cover letter detailing relevant experience.  
3. Please mark clearly in your application if you are applying for a full-time role or part-time role (in which case please state which 3 / 4 days you are available.
Please send Group Nursery Manager, Dawid –  groupplantmanager@ottergardencentres.com
Thank you for your interest in working for Otter Garden Centres
Location: Otter Garden Centres , Ottery St Mary
Published: 22nd February 2021