Retail Team Leader, Leisure Department – Wincanton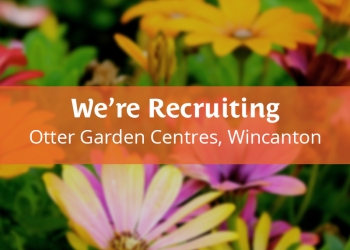 We are recruiting for a Team Leader to drive forward and lead the team in the Leisure, Furniture and Christmas departments. This is a full-time role working 5 days per week.
Requirements
Duties will include:
You will use your detailed knowledge of the products to increase customer sales.
Ensuring product layout is maintained to high standards.
Helping customers with product enquiries and taking orders.
Stock management, which will include managing all stock orders and deliveries.
Merchandising stock in line with company guidelines.
The ideal candidate will have:
Excellent customer service & communication skills.
A minimum of 5 years Supervisory and Retail Commercial experience.
Delivering excellent standards as a way of working.
A strong team player.
Computer literate including Excel.
This role will involve heavy lifting.
Otter Garden Centres are a leading independent retailer with seven garden centres across the South of England. Established over 50 years ago, we pride ourselves on our wide range of high-quality homegrown plants and the excellent customer service standards provided in our Garden Centres.
Hours
Monday, Wednesday, Friday, Saturday 9am – 5.45pm and Tuesdays 10am – 5.45pm.
To apply please submit your latest CV with a covering letter detailing relevant experience to Alex Provis by emailing alex.provis@otterwincanton.com
Thank you for your interest in working for Otter Garden Centres.
Location: Otter Garden Centres , Wincanton
Published: 28th April 2021