Retail Sales Advisor, Garden Sundries and Landscaping – Wincanton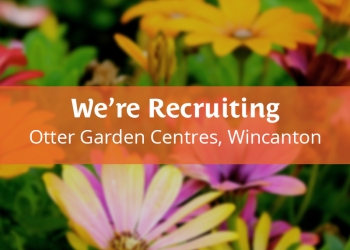 We are recruiting for a Retail Sales Advisor to work in our Garden Sundries and Landscaping (Yard) departments at our garden centre based in Wincanton.
This is a full-time, permanent role of 5 days per week.
Requirements
Duties will include:
Assisting customers in the garden landscaping and garden sundries departments
Accepting deliveries for the whole Branch
Managing stock, stock control and booking in
Storing stock efficiently
Assembling basic products
Supporting and working with the whole team across the Branch
At times you may be required to drive company vehicles to deliver to our customers
We are looking for someone who can demonstrate the following:
Excellent customer service & communication skills
Computer literate, using our computer systems for booking in and other activities
A strong team player
Full driving licence
Flexible to work across several areas of the Branch
Fork lift experience is desirable
Please note this role will involve heavy lifting.
Otter Garden Centres are a leading independent retailer with seven garden centres across the South of England. Established over 50 years ago, we pride ourselves on our wide range of high-quality homegrown plants and the excellent customer service standards provided in our garden centres.
Hours
Days and Hours
This role is to work 5 days per week:
Monday, Thursday, Friday and Saturday 9 -5.45pm, Tuesdays 9.00 – 4.45pm
This is a permanent, full-time role, 5 days per week, 39 hours.
To apply please submit your latest CV with a covering letter detailing relevant experience to Alex Provis by emailing alex.provis@otterwincanton.com
Thank you for your interest in working for Otter Garden Centres.
Location: Otter Garden Centres , Wincanton
Published: 11th January 2022