Part-time Cook, 3 days per week, Torbay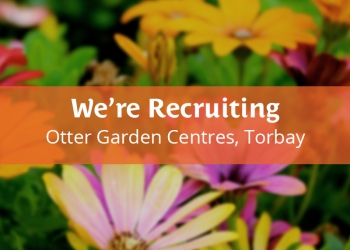 We are recruiting for a part-time cook to work in our busy kitchen at Otter Garden Centre Torbay where you'll be cooking alongside our friendly kitchen team, preparing and cooking light bites and main meals. All the food we serve is fresh and homemade using fresh ingredients.
Requirements
We are looking for a hard working individual who can work as part of a team and is passionate about providing good food to our customers. Experience in a busy kitchen is essential.
Duties will include:
Working with the head chef to produce food from our menus to the highest standard
Keeping a high standard of cleanliness
Good stock control and waste management
Follow our food hygiene processes
The ideal candidate will:
A minimum of 12 Months experience in a busy Kitchen environment
Provide to our customers food to a high standard, consistently whilst working under the pressure of a busy kitchen
Able to work from direction
Work well in a team
Understanding of COSSH & HACCP, and Food Hygiene
Knowledge of kitchen health & safety
Otter Garden Centres is a leading independent garden centre with seven branches across the South of England. We pride ourselves on our high-quality homemade food and excellent customer service standards provided in our coffee shops.
Hours
You will be required to work 3 days a week, 18 hours per week, 9am – 3.30pm. No split or evening shifts.
To apply please submit your latest CV with a covering letter detailing relevant experience to Les Harding by emailing Les.Harding@ottertorquay.com
Thank you for your interest in working for Otter Garden Centres.
Location: Otter Garden Centres , Paignton
Published: 19th May 2021