Part-Time Coffee Shop Assistant – Wincanton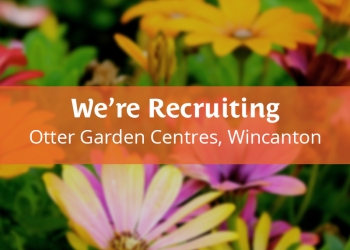 We are recruiting for a Coffee Shop Assistant to work at our busy coffee shop at our garden centre in Wincanton.
This is a part-time role working 4 days per week on a 25 hour contract.
Requirements
Duties will include:
Helping customers with product enquiries and taking orders
Serving on the Front of House and helping with pot wash duties
Assisting in the Kitchen with light bites etc
Cleaning the staff and customer facilities at the start of each day
The ideal candidate will:
Have excellent customer service & communication skills
Be a team player
Able to work in a fast paced environment
Otter Garden Centres in a leading independent garden centre with seven branches across the South of England. We pride ourselves on our high-quality homemade food and excellent customer service standards provided in our coffee shops.
Hours
Days and Hours
This is a part-time role to work 4 days per week (25 hours):
Monday 9am – 4pm, Wednesday 8am – 4pm, Friday & Sunday 9am – 4.30pm
To apply please submit your latest CV with a covering letter detailing relevant experience to Alex Provis by emailing alex.provis@otterwincanton.com
Thank you for your interest in working for Otter Garden Centres.
Location: Otter Garden Centres , Wincanton
Published: 30th May 2022