Kitchen Assistant Team Member, Jack's Patch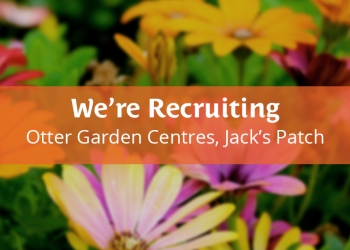 We are recruiting for a Kitchen Assistant team member to work in our busy garden centre coffee shop at Otter Jacks Patch, Bishopsteignton. This is a full-time position working 5 days a week.
Requirements
You will be working in our Coffee shop kitchen, where you will be managing the deli section.
Duties will include
Working the Deli section during service
Cooking paninis, toasties, jacket Potatoes and sandwiches, for example
Maintaining a high level of food presentation
Prep of the Deli section
Cleaning & sanitising kitchen areaa
Adhering to Food Safety Standards
The ideal candidate will:
Work well in a team
Be self-motivated
Have good hygiene standards
Have the ability to carry out tasks quickly & accurately
Hours
39 Hours per Week
Mon, Tue, Wed & Fri: 8am – 4.30pm
Sun: 9am – 4.30pm
Otter Garden Centres is a leading independent garden centre with seven branches across the South of England. We pride ourselves on our high-quality homemade food and excellent customer service standards provided in our coffee shops.
To apply, please submit your latest CV and answer the questions in the application process.
Thank you for your interest in working at Otter Garden Centres.
Location: Otter Garden Centres , Bishopsteignton
Published: 9th November 2021