Saturday Kitchen Assistant – Lymington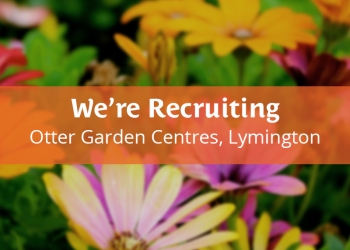 Requirements
Preparing light bites
Keeping the kitchen area clean and tidy
Other duties as may be required
You will be comfortable working under pressure and experience of working in a similar position would be desirable.
Otter Garden Centres is a leading independent garden centre with seven branches across the South of England. We pride ourselves on our high-quality homemade food and excellent customer service standards in our coffee shops.
Hours
This role is for Saturdays 10am – 4pm.
If you would like to join our friendly team in Lymington, we would love to hear from you. For more information, please contact Coffee Shop Manager, and to apply please email a CV and covering letter with your application: restaurant@otterlymington.com
Location: Otter Garden Centres , Lymington
Published: 26th September 2019