Coffee Shop Assistant, Full-Time – Jack's Patch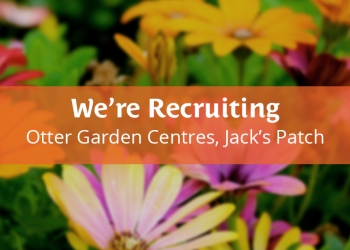 Come and join our Coffee Shop team at Otter Jack's Patch!
You will be working in the Coffee Shop where you will be working behind the counter using the tills and coffee machine, as well as serving food to the tables, maintaining a high standard of customer service & a high standard of cleanliness.
Requirements
Duties will include:
Serving customers at the tills
Using the coffee machine
Serving meals to tables
Clearing tables
Serving customers behind the counter
The ideal candidate:
Excellent Customer service skills
Works well in a team
Is self-motivated
Has good standards of cleanliness
Otter Garden Centres is a leading independent garden centre with seven branches across the South of England. We pride ourselves on our high-quality homemade food and excellent customer service standards provided in our coffee shops.
Hours
This role is 39hrs per week working Mon, Tue, Thurs, Fri & Sat.
To apply please submit your latest CV with a covering letter detailing relevant experience to John by emailing depmanager@otterjackspatch.com
Thank you for your interest in working for Otter Garden Centres
Location: Otter Garden Centres , Bishopsteignton
Published: 26th April 2021